Semester and Year Exchange Programs
Exchange Programs: Not Just Studying Abroad, But Living Abroad
(for the same tuition you pay on campus)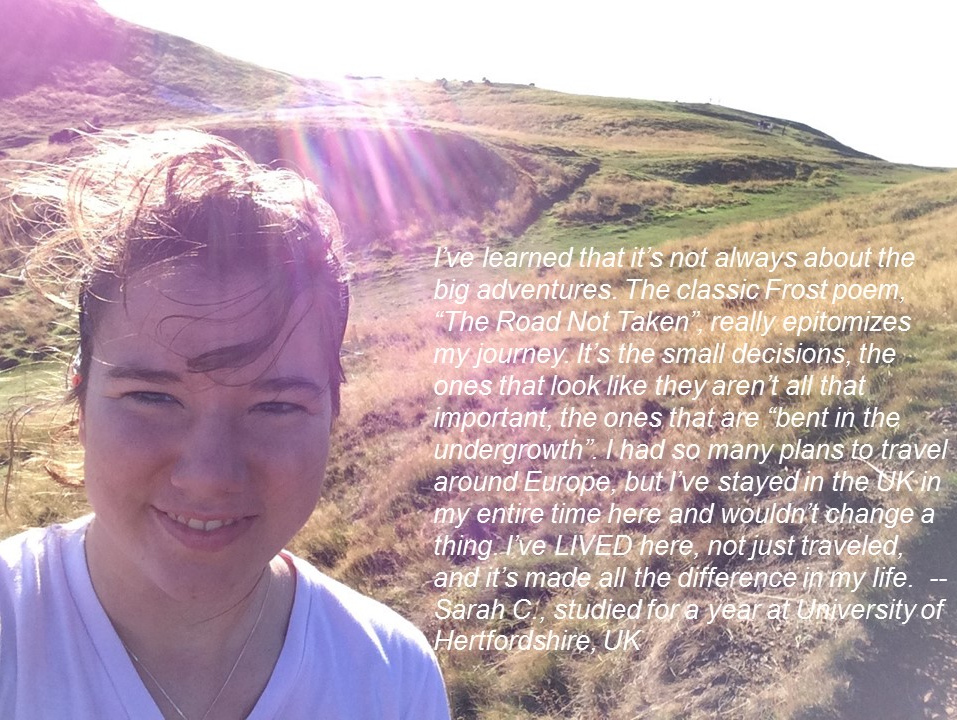 Where can I go, and what can I study?
See our list of exchange partner schools, which includes institutions in Europe, Asia, South America and Australia : students studying with an exchange partner pay UWG tuition and fees, with housing and meals paid at the host site. Coursework is available in most majors. For students in the sciences who need lab courses, semester exchange is a good option for gaining international experience, since you will be able to use the facilities at your host site. Students in the humanities, social sciences and business also have a wide range of options for spending a semester or year abroad. At some sites, you will need to have an intermediate level of skill in the local language; at others, you can take courses in English alongside language courses or take all of your classes in English, and you can use your exchange time to customize your degree with cultural experiences and courses that aren't available on campus.
Are there majors that can't do semester exchange?
If your program has strict sequencing or internship requirements related to licensing or certification, like nursing or education, you will likely not be able to participate in a semester exchange. However, we do have short-term program options for students in these disciplines. Several exchange programs are open to sophomores, so students planning to enter a professional sequence may complete an exchange before they enter their major sequence in their junior year.
How do I sign up for classes?
Many partner schools will be able to give you a general course list that you can use to select your preliminary list of classes. For some partner schools, you'll confirm your courses before travel; for others, your final course sign-up will be on-site with your advisor at the host institution. Our office will work with you, your UWG advisor and other relevant academic officials to determine appropriate equivalents for the courses you elect to take abroad. For several of our partner schools, you can find a list of classes that have already been approved as having UWG equivalents: go to the program's page on our site, and click on the "Courses Offered" link (it's just below the basic school information). Keep in mind that these won't be the only classes offered at a partner school that could be open to you: they're classes that UWG students have taken previously at that site, so we've already been able to match them up with UWG classes, but if there's something else interesting to you, we can help you determine how it might fit your degree program.
While you are participating in your exchange, you will be enrolled in study abroad credits and will have your exchange courses transferred in to your degree when you return. A few weeks after you arrive on site, you'll receive a Course Verification request from our office; returning that document allows us to verify your enrollment with Financial Aid and determine the exact course credit you'll be receiving so that we can get your transcripts updated quickly once your grades come in.
When should I plan on participating in a semester exchange?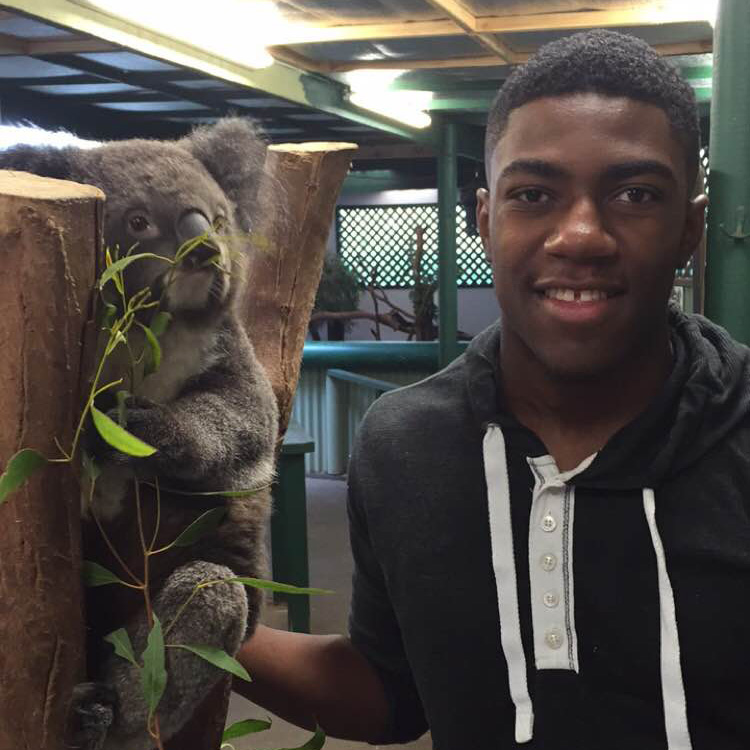 Students normally do a semester abroad in their junior year or the first semester of their senior year. Since many foreign institutions begin students' major coursework earlier in their academic program, students who are still primarily working on core (i.e. freshmen or first-semester sophomores) are not yet eligible for semester exchange, although they are eligible to participate in short-term summer programs. Students should not generally participate in a semester exchange in the semester when they plan to graduate: not all academic calendars run on the same schedule, which means that you may not be finished with classes by UWG's graduation date, and it can take several weeks after the end of your exchange semester for your transcript to reach UWG.
What are the requirements to participate in a semester abroad program?
For most exchange programs students should have a minimum GPA of 2.5 and meet the entrance requirements of the exchange partner school. Some partner applications require that you submit one or more letters of reference from faculty who know your work. Additional requirements are included in the application and on the program pages for individual programs in our database.
What if I want to go for a year or longer?
You may participate in up to two semesters of exchange at your chosen site. Thus, you may study abroad for a year, although you cannot continue your semester exchange beyond that.