Understanding Costs
Understanding the Cost of a Study Abroad Program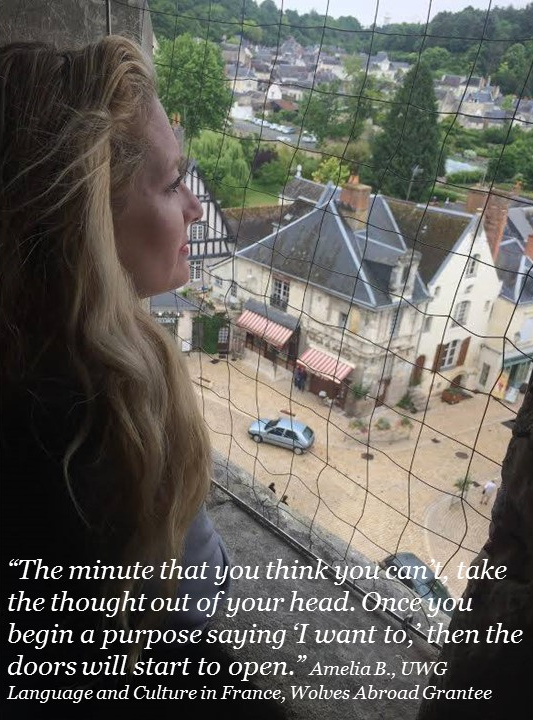 What's included with your program will depend on the kind of program that you're doing. Faculty-led programs include a lot for the money you pay, so don't let initial sticker shock deter you -- compared to what you would pay to travel on your own, study abroad is more affordable than you think, and the information below can help you identify ways to bring down the cost by using your financial aid, using scholarship funds, fundraising in your community, crowdfunding and saving from a part-time job.

So what's included?
All UWG-sponsored short programs include, at minimum, roundtrip airfare, housing for the duration of the trip, travel insurance, transportation (to and from the airport on site and to required field trips and excursions) and the assistance of knowledgeable faculty to help you get to know the site. Many programs also include meals (how many depends on the program itinerary), field trips and excursions related to your course material and local transit passes to help you explore the site where you're living. Each page will have a COSTS AND DEADLINES section that outlines what you get for your money, so check there for a clearer picture of what your fee covers.
Exchange programs, which allow students to study for a semester or a year with one of our partner universities overseas, don't have a program fee associated with them. That's because you'll pay UWG tuition and fees here and then your other expenses on your own. Each exchange program page has a downloadable FINANCIAL PLANNING GUIDE that will give you a sense of the approximate cost of participating in a program.
Before you say, "But I can't afford that!" consider this:
When you're a student, you have access to financial support that you won't have after you graduate. This includes the scholarship opportunities and the ability to use your financial aid to pay program-related expenses.

Courses that you take on a UWG short-term or exchange program count in your degree -- not only will you get to see a new part of the world, but you'll be moving closer to your degree goals.

The experience of studying abroad and learning to navigate a new culture can help you on the job market. Come to one of our workshops designed to help you highlight the skills you learned on a resume or in a job interview!
Some quick facts:
98% of UWG students who studied abroad in the last three years were on Financial Aid.

42% of those students were Pell eligible.

Nearly 100% of students who applied for UWG study abroad scholarships from our Education Abroad Scholarship Fund received support to help them study abroad.

Over the last three years, UWG has had six students win prestigious Benjamin Gilman Scholarships to support their participation in a study abroad program. Come to one of our scholarship workshops to learn strategies to increase your chances of competing successfully for this kind of award.

Over the past four years, UWG has provided specialized grants to students who had never traveled outside of the country before.