Trey White- Spring 19 Exchange- Australia
Trey White - Exchange: University of New England in Australia - Spring 2019
Day 85- I am officially on the back end of the study abroad trip. Time truly flies when you're having fun. I am so glad I made the decision to study in Australia, since my arrival I have met plenty of genuinely nice people. I just know these connections will last a life time. Thankfully I have yet to feel homesick, the only thing I miss is my dog and of course Chick-fil-a. I feel like I have done more traveling than studying with the amount of place I've been to which includes: Sydney, Canberra, Coffs Harbor, New Castle, Old Bar, Brisbane, Ebor Falls, Dorrigo National Park, Noosa, Gold Coast, and the inevitable Armidale. With a trip to New Zealand on the way after I am done with exams. Thankfully, I met another American, her name is Olivia and she attends High Point University in North Carolina, she helped put my mind at ease with the transition and has been by my side through this Australian experience.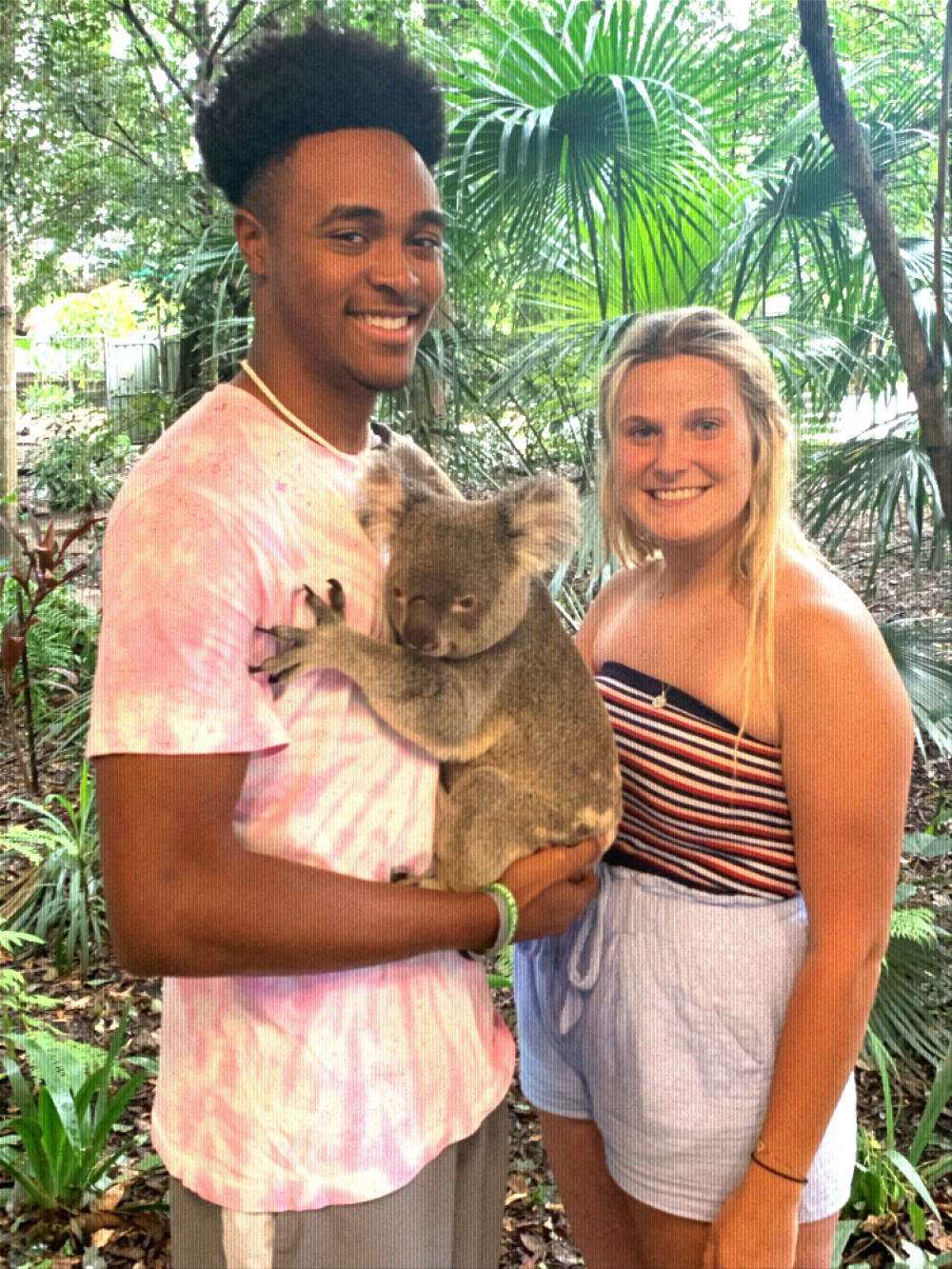 During the traveling portion of the trip me and Olivia actually got to hold a Koala and feed Kangaroos and Emu.
The classes are very different from the UWG, I have an average of 7 people in my classes with classes only once a week. this is completely different from the bigger sized classes and multiple lectures a week I am used to. Along with the smaller classes, they also have a smaller amount of work to do. With only 1/2 quizzes and 2/3 major papers per class shows that you have no room for error when it comes to assignments. I have never seen anything worth more than 20% of my final grade until I got here and saw that I have an exam that is worth 50% and two papers that are both worth 60% of my overall grade. I also managed to get onto the cover of the Mary White College Brochure that is handed out to people who are interested in learning more about Mary White College. The Brochures typically last for 2 years before they update it again.