3 Trips Later- KaRa Lyn Thompson's Story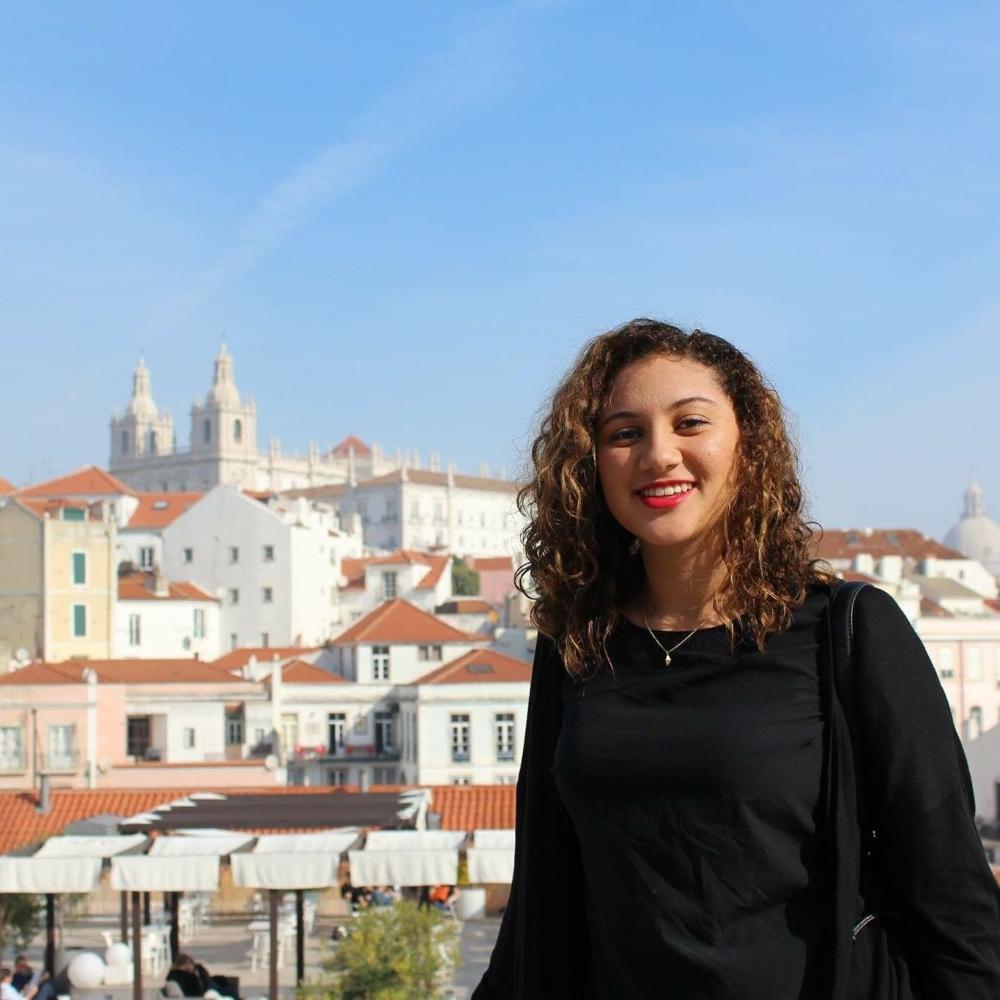 KaRa Lyn Thompson traveled to 3 different programs throughout her time at UWG; 1) ESCEM in Poitiers, France 2) 25th International Economics Competition in Mumbai, India 3) Business Spring Break Trip in Cape Town, South Africa. See what she has to say about her trips below



1. What did you gain from this experience from an academic perspective?
I walked away from all of our study abroad experiences with incredible academic knowledge. From cross-cultural management and working with people from various backgrounds to creating an extensive undergraduate research paper and presentation to how to apply business practices to local communities, I gained various academic skills!
2. What do you think the biggest difference will be between the US and the country you traveled to?
I tried to enter each country with an open mind and few expectations. Some of the biggest differences I experienced would be language, specifically in France, and having the humility to understand the historical context that helps paint a strong picture of the current context.
3. Were you worried about anything for that trip?
I was terrified of getting lost in the Paris Charles de Gaulle Airport and finding my own way to my host town via the train system. Thankfully, there was so much support from staff from UWG and my exchange college!
4. Did you try any new food while there? Anything you didn't want to try?
I absolutely tried lots of new food while studying abroad. I had the privilege of sharing a kitchen with international students from all over the world which made for very yummy cuisine! I also fell in love with Indian food after my visit to Mumbai.
5. What fun activity did you do while abroad?
I wanted to make sure I traveled to other countries in Europe while visiting France, and supporting local businesses while in India and South Africa. I also enjoy being outside, so any activity that included nature, I would try to visit!
6. Any other special thoughts you want to share with us?
Studying abroad can truly be a life-altering experience! To have the support of staff members, other students, and the ability to gain your own independence, it's truly an experience I would encourage every student to consider! I also loved the videos that the department was able to put together highlighting my exchange experience in France. You can watch that here: https://youtu.be/RgUUDEJ4egw
7. What was the most valuable part – culturally and academically?
I learned three main takeaways from each of my study abroad experiences: 1) In France, I learned the importance of being human-centric and that our relationships are what stitch us together as a global society. 2) In India, I learned that community is built on a hyper-local level and even amidst differences in cultural practices, that humility and care is imperative. 3) In South Africa, I experienced the effects of climate change and increased my understanding and commitment of taking care of our natural resources.