Jennifer's Story: The Right Way to Crowdfund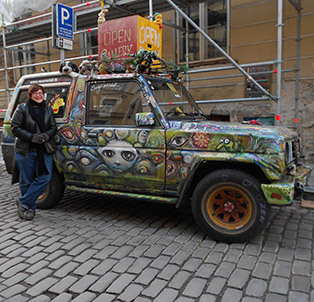 Funding a study abroad trip can be a daunting issue. Even with the assistance of scholarships and grants, there can remain an amount that seems unattainable. Know that it can be reached and even surpassed! I faced this issue and decided to think outside the box and crowdfund. I had heard of GoFundMe.com and decided to check it out. I looked at profiles and followed those that were successful. I took note of how far ahead of their trip people would post requests and how often they shared their request. I noticed that the ones that were successful were the ones that were not general requests for money. I wrote my profile citing the trip and its details, as well as interesting facts about myself and my expectations for the trip. I shared that I, being a foodie, was excited to try the diversity of Finland and Estonia. I shared that I loved photography and would share my photos of the trip. I wrote that I understood that times are hard financially and I would be appreciative of any amount and that if someone was unable to donate, would he or she share my page? Many people responded and shared my page. Many people donated money and told me to have a great meal on them! I posted updates once a week and was mindful to thank donators promptly. I did not have much time to create my page before my trip but I was still able to raise over $400!
I urge students to go on as many study abroad trips as possible! Do not be deterred by the cost of the trip!! It can be achieved and the experience and knowledge you gain is immeasurable.